Debbie Smyth creates large and beautiful drawings, all out of thread. The thread is not sewn, but is weaved and stretched throughout various pin points on walls.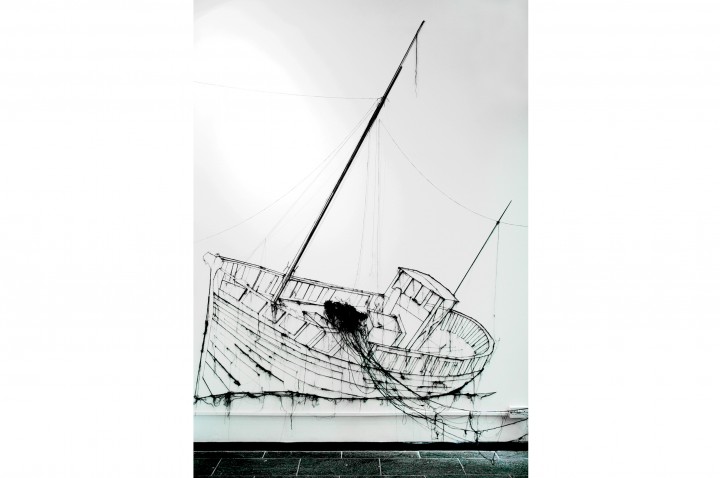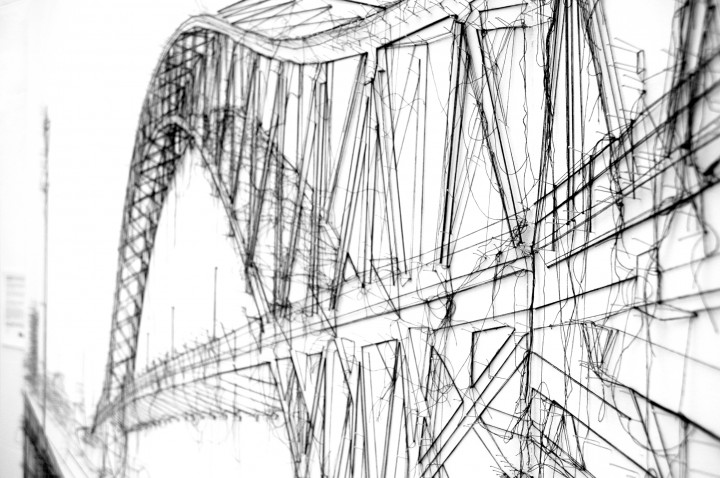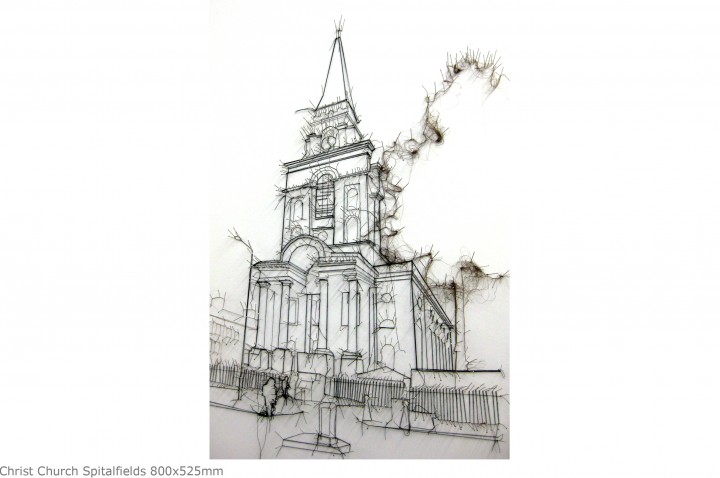 She plots out all of the line-work of her drawings (whether installation or not) prior to adding thread.
Theres also a video on her website of her installing one of her shows. You can check it out
here
.
As both a designer and a textile artist, Smyth manages to effectively work her use of thread into her more commercial designs as well.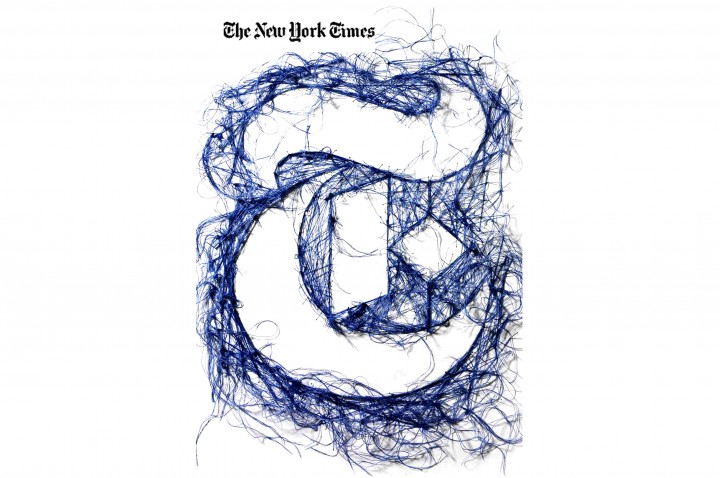 I wish there was a way to more accurately represent her work on this blog. Its extremely detailed and intricate- the thread may look jumbled and messy from far away, but that is not the case. Each drawing starts from an initial design, that she then expands upon to increase the amount of depth of the piece. Most of her shaded works, for example, appear to be very messy and full of extra thread. This is to show her process, to give the work more dynamic. I personally love that her work is not completely clean and "perfect". It manages to be both meticulous but free flowing at the same time. I also enjoy that she is using a form of media (thread) that is typically used in very clean cut and precise processes (sewing) in a completely different and unexpected manner.
All images courtesy of Debbie Smyth
.